SKIN LIGHTNING TREATMENT IN BANGALORE
What is Skin Lightning Treatment?
Nowadays as many people prefer a lightened skin tone, which in turn leads to a preference for lightening creams and procedures. Vitals skin and hair Clinic does an extraordinary number of treatment procedures. It follows that after analyzing a variety of patients parameters. At Vitals Skin and Hair Clinic we believe one thing and every time any discussion surfaces, we put it strongly too. A person's skin color is a matter of his or her choice and at Vitals Skin and Hair Clinic we believe that none has the right to tell someone what color they should be!. Skin lightning treatment in Bangalore provides the best treatment irrespective of skin colour.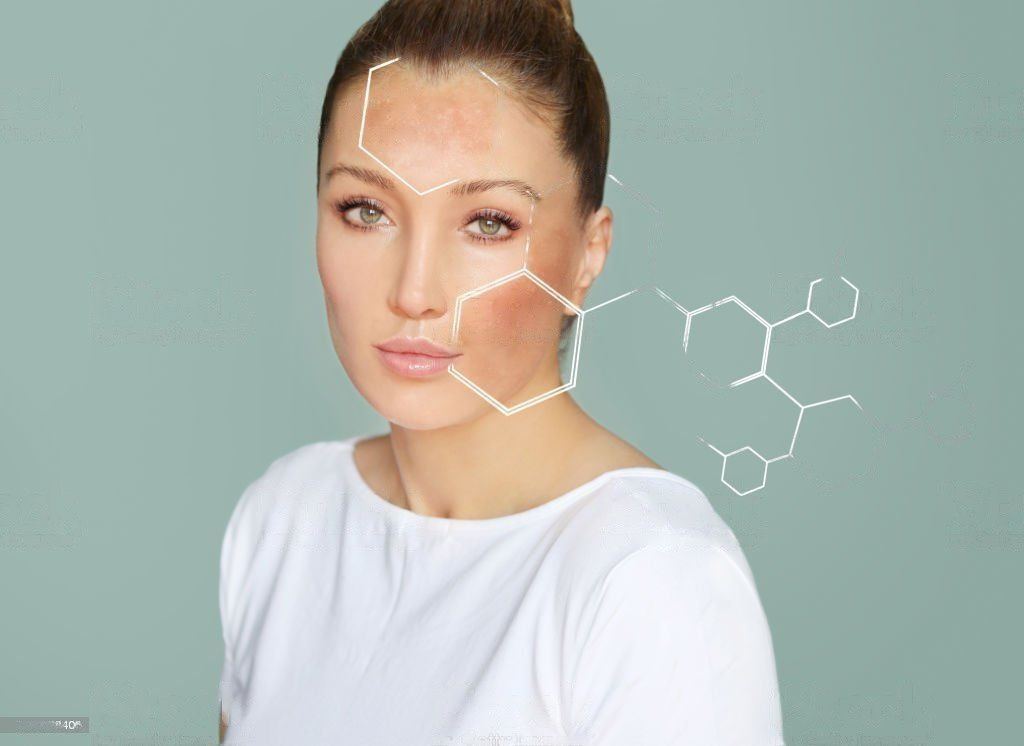 Different Methods Used for Skin Lightning Treatment
Skin Lightening works by applying a number of different methods like Topical creams and Serum, Oral Medication, Microdermabrasion, Microneedling, Chemical peels, Laser Photofacial etc, to remove the overlying pigment build-up in the skin for a more youthful appearance.
Topical Products– Such as creams and serums work on the outer layer of the skin, so their effects are most visible. The ingredients are unlikely to reach inside the skin. The skin does absorb some of the ingredients but their effects are restricted to the outer layer. As a product, they are only perhaps useful to maintain skin rather than cure it.
Oral Medications– At vitals skin and hair Clinic our expert dermatologists prescribe oral medications which helps to reduce pigmentation through the production of antioxidants, which results in lighter skin tone.
Microdermabrasion– We have microdermabrasion at vitals skin and hair clinic which helps to lighten skin's pigments /dark spots and open pores.
Chemical Peel– Our expert dermatologists at vitals skin and hair clinic, use chemical peels to remove melanin accumulation repeatedly to reduce its appearance on the skin's surface. You can use it to lighten your skin.
Laser– Treatments are probably the best and prescribed by our expert dermatologists at vitals skin and hair clinic. It is quite effective if the individual has sensitive skin. Laser is a treatment that reduces suntan and skin pigment, lightens dark spots such as age spots, and makes the skin tone more even. Laser therapy gives you a safe, gentle, non-invasive method to lighten your skin tone without risking permanent discoloration or irritation.
Photofacial– At vitals skin and hair Clinic we have Photofacial procedure, nanotechnology is utilised to boost collagen growth and speed up its production to treat sun-damaged ageing and acne-scarred skin.
Injectables– At vitals skin and hair Clinic we have skin lightening injections, reduce melanin in your skin, these injections help to detoxify the body from harmful radiation. The agents work to provide a lighter skin tone and protect the skin from sun damage.
What Happens When You Come For Consultation?
When you consult our expert dermatologist at Vitals Skin and Hair Clinic for skin lightening treatment in Bangalore, the doctor will first analyze the factors like your skin tone, texture, and any other health issues. He will then recommend the type of treatment, considering your skin tone and texture, as well as any other health condition. It is very important to tell the doctor what you want to achieve in terms of color, considering the skin tone that you have already attained, and if you want to achieve some other similar color.
Benefits of Skin Lightening Treatments at Vitals Skin and Hair Clinic
● These procedures are always safe.
● There is no need for any anesthesia.
● The level of pain and discomfort is minimal.
● The procedure is effective and suitable for all skin types and skin colors.
Visit Our BTM Clinic Today
Name: Vitals Skin and Hair Clinic
Address: 8th Main Road, 390,
7th Cross Rd, BTM 2nd Stage,
Bengaluru, Karnataka 56
Contact number: 92068 69610
FAQs for Skin Lightning Treatment
How much time will the skin lightning procedures take?
Procedures will take hardly 30 to 45min.
What is the cost for skin lightening treatment?
The price depends upon the severity of your condition, and your skin type.
Is skin lightening treatment safe?
Yes, it is safe. There are various ways of skin lightening. One of the most popular is chemical peels and treatments using lasers. Both of these have been used at vitals skin and hair Clinic for many years and are proven to be safe. There are no side effects with both of these treatments.
How long will it take before I see skin lightning results?
This depends on the type of skin treatment you are receiving. Chemical peels take about 2 to 3 sessions whereas procedures involving lasers take a couple of weeks.
How many sessions of skin lightning treatment will I need?
The number of sessions will be determined by the type of skin treatment you are getting and the type of skin you have.
Does skin lightening peel the skin?
The skin lightening procedure basically peels the skin off, but it is not as painful as a typical peel. The skin peels off in a slow process, in the form of tiny layers. The rate of peeling is slow, so the recovery period is longer. It is recommended to avoid water and alcohol-based products and sunlight for more than 2 hours before and after the procedure.
What kind of laser is good for skin lightening treatment?
The Q-switched Nd:YAG laser works well for skin lightening because it is effective on both superficial and deep pigmentation.
Best Skin Lightning Treatment in Bangalore
We have highly trained professionals, and experienced doctors to serve the best possible results for skin lightning treatment in Bangalore. We from VitalsKlinic provide all skin and hair related treatments like Acne, Warts Removal, Ingrown Toenail, Botox, Dermal Fillers, Earlobe Hole Repair, Spots, Melasma, PRP Hair Loss, Laser Hair Removal, Hair Transplant, Scalp Micropigmentation, Top Dermatologist, Vitiligo Treatment, Cellulite Treatment, Lipomas, Xanthomas, Spots, Scar Removal, Cyst or Swelling Excision, Chemical Peels, Cryotherapy, Keloids Treatment, Mesotherapy Treatment, and Dandruff Treatment.