CRYOTHERAPY TREATMENT IN BANGALORE – 2023
What is Cryotherapy
Cryotherapy treatment in Bangalore, Cryotherapy is a treatment to remove certain skin lesions by freezing their surface using cryogens like Liquid nitrogen (the most commonly used), Carbon dioxide snow, or Dimethyl ether and propane or DMEP. It is a treatment where the person is exposed to very low temperatures for a short period of time. This treatment is also called as cryoablation.
Cryotherapy treatment is a medical procedure given to people who suffer from respiratory problems. It is a safe treatment that helps in clearing the lungs of dust, smoke and other harmful particles and help people to get relief from respiratory problems and other health issues.
Indications of Cryotherapy
Benign skin problems like actinic keratosis, solar lentigo, seborrheic keratosis, viral wart, molluscum contagiosum, and dermatofibroma
Lesions in most non–hair-bearing areas of the body
Occasionally basal cell carcinoma can be treated
Cryotherapy Treatment Benefits and Cautions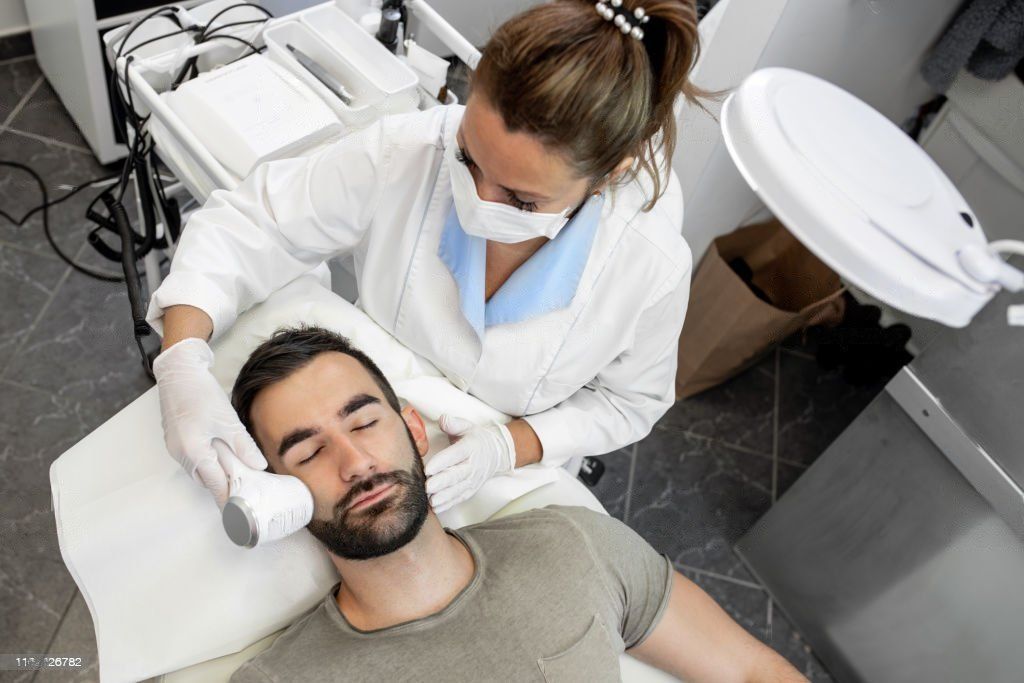 There are numerous benefits of cryotherapy.
Some of these are:
It is a non-invasive and non-surgical treatment.
It is very effective in killing harmful bacteria and viruses.
It can be used for a short period of time.
It is safe and easy to use.
It is cost effective and easy to use.
However, cryotherapy is not for everyone. Proper medical tests should be done before the treatment to make sure that the person does not have any underlying medical conditions that may be aggravated.
Cryotherapy Treatment Procedure
The dose and delivery method of liquid nitrogen depends upon the size, location, and depth of the lesion. The liquid nitrogen spray method can be done by the following techniques:
Timed spot freeze or direct spray technique
Rotary or spiral pattern
Paintbrush method
How Does Cryotherapy Treatment Work?
The cold temperatures applied to the body can help in the recovery process of the patient.
This helps in killing the bacteria and viruses that cause respiratory problems.
The cold temperature helps in the production of anti-inflammatory proteins. This helps in clearing the lungs of dust and other harmful particles.
The patient is placed in the cryotherapy machine and the freezing part is done. This helps in the freezing process.
When the freezing process is done, the patient is exposed to the warming part. This is done to bring the temperature back to normal.
The patient is then left to recover at home.
What Is a Cryotherapy Treatment Machine?
A cryotherapy treatment machine is a machine that uses extremely cold temperatures to help the patient. Cryotherapy is done in two parts. One is the freezing part and the other is the thawing part.
The freezing part is done by exposing the patient to very cold temperatures. The coldness of the machine can be adjusted so that it can be used for people of all ages. The thawing part is done by allowing the machine to be warmed up and then exposing the patient to gradually increasing temperatures. The thawing process helps in the recovery process of the patient. Cryotherapy treatment in Bangalore has the best treatment for respiratory problems and other health issues.
Why Do People Do Cryotherapy Treatment?
The main reason people opt for cryotherapy is because of its convenience and the fact that it is very less of cost. They can easily schedule a treatment at their convenience.
Cryotherapy is also a non-invasive treatment that does not require a surgery. So it is one of the best treatments available for respiratory problems and other health issues.
Advantages of Cryotherapy Treatment
Requires little time
Low risk of infection
Minimal wound care
Short preparation time
Best Cryotherapy Treatment in Bangalore
We have highly trained professionals, and experienced doctors to serve the best possible results for cryotherapy treatment in Bangalore. We from VitalsKlinic provide all skin-related treatments like Acne, Warts Removal, Ingrown Toenail, Botox, Dermal Fillers, Earlobe Hole Repair, Spots, Melasma, PRP Hair Loss, Laser Hair Removal, Hair Transplant, Scalp Micropigmentation, Top Dermatologist, Vitiligo Treatment, Cellulite Treatment, Lipomas, Xanthomas, Spots, Scar Removal, Cyst or Swelling Excision, Chemical Peels, Cryotherapy, Keloids Treatment, Mesotherapy Treatment, and Dandruff Treatment.
Visit Our BTM Clinic Today
Name: Vitals Skin and Hair Clinic
Address: 8th Main Road, 390,
7th Cross Rd, BTM 2nd Stage,
Bengaluru, Karnataka 56
Contact number: 92068 69610
Our Other Specific services at VitalsKlinic
Read Our Blogs